ABOUT
Combat Fitness Cult is Kochi's newest, most vibrant, entertaining and fully equipped: Functional, MMA and Fitness Training Facility. Spread over 2000 sq located at PADIVATTOM, CFC provides you with an opportunity to work with various trainers (national as well as International), who will be experts in their chosen disciplines.
Apart from our regular trainers we will also bring in fighters from various promotions (national as well as International) to work with you and help you improve even more.
CROSS COMBAT
Mondays

– Strength progression with boxing fundamentals & basics

Tuesdays

– Muay Thai & High Intensity (HIIT) Interval Training.

Wednesdays

– Functional Training (Battle Rope, Tyre Flips, Burpees)

Thursdays

– Kickboxing & Cardio

Fridays

– Boxing, Agility & Speed

Saturdays

– Muay Thai Conditioning, Core Strengthening Workouts
Our Fitness trainers can lead, instruct, and motivate individuals or groups in exercise activities, including Injury Management, Rehabilitation Exercises.
If you would like to have a chat with our head coach,
contact us on 9400 199 350.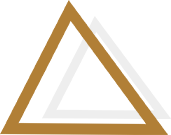 OUR PROGRAMMES

Mixed Martial Arts (MMA)

BOXING
MUAY THAI

CROSSFIT

KIDS PROGRAM

ZUMBA

YOGA

SELF DEFENSE TRAINING

PERSONAL TRAINING